Metal Fabrication
Steel products expertly crafted in New Zealand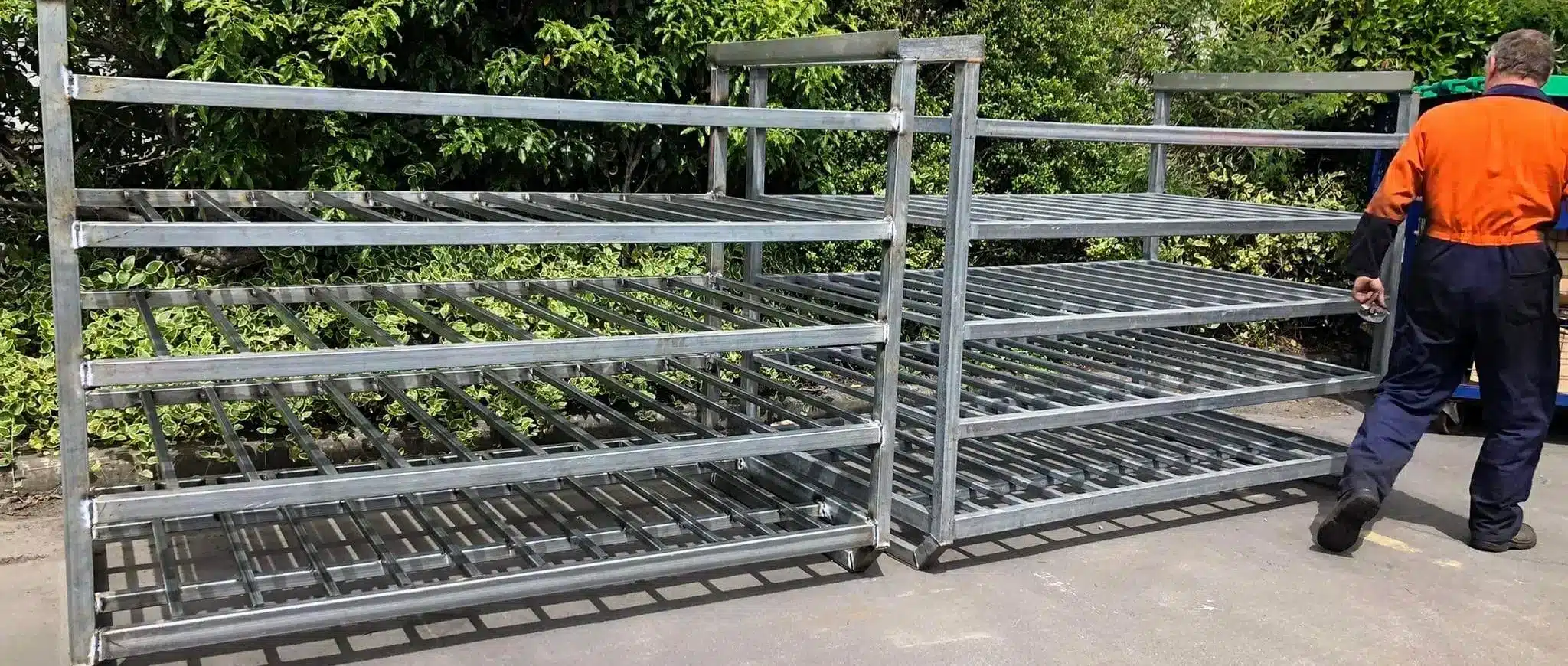 Using state-of-the-art equipment, our skilled craftsmen create a wide range of custom metal products, from small components to large structures. Our expert team of steel fabricators have a track record of delivering high-quality steel products on time and within budget.
Metal fabrication is a versatile process that offers endless possibilities for design and functionality. In the hands of innovative and highly skilled professionals, this process can be seamless, resulting in outstanding finished products.
If you have an idea for a unique metal creation, we will bring it to life. Through cutting, bending, welding, and finishing metal, we will deliver a high-quality product that meets your specifications. Watch as your vision becomes a stunning reality.
We also produce prototype work, low-volume runs with quick turnaround times, and create custom solutions for unique and challenging applications.
Metal Products
We manufacture locally at our South Island factory  in Christchurch to ensure consistently high quality and reduced distribution costs. The products created by our highly talented team of steel fabricators are delivered and used throughout New Zealand. Below are some examples of our metal products.
Gas Bottle Trolleys
Our heavy-duty breaked trolleys are designed to withstand the daily stress of residential and commercial gas delivery. They're durable, reliable, and easy to use.
Features:
Solid construction and heavy-duty wheels to perform consistently under daily use.
Narrow design for ease of access to difficult sites.
Fitted with brakes for easier manipulation through hilly areas.
Fitted with a safety chain or fabric strap to hold the bottle in place, and a truck mount to secure the trolley during transit.
Quick-change wheel clip system means flat tyres don't disrupt your delivery schedule. (Puncture less options available)
Fitted with a tool holder and spray bottle holder.
Zinc electroplated to protect against corrosion
Choose from a flat or tongue footplate
Ongoing maintenance available
The gas bottle trolley shown here is standardised for commercial and residential gas bottles. We can customise this unit to suit your industry; give us a call to discuss your requirements.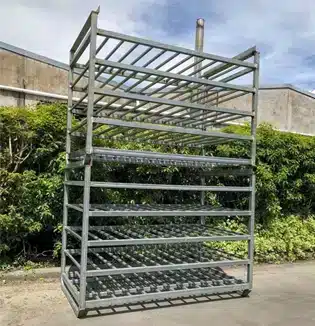 Blast Chiller Racks
Our heavy-duty steel blast chiller racks are perfect for handling high capacities.
These extra large blast freezer racks pictured were created for Manawatu Cold Storage in Palmerston North for use in their huge blast freezers.
Customise our durable blast racks. They will be made to your specific dimensions, and you can also select the required number of tiers.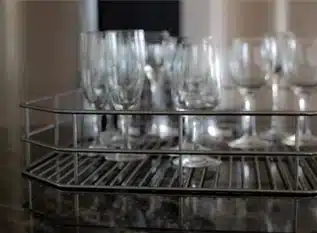 Hospitality Equipment
We make top quality, long lasting steel hospitality equipment to order. We can work from an existing design, or work with you to design the right products for your business.
The equipment shown here was custom-designed for Southern Hospitality. Our team will create unique equipment specific to your hospitality business.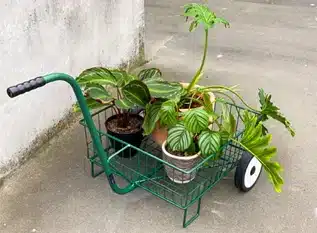 Plant Trolleys
Steel nursery trolleys provide a durable, long-lasting and sustainable alternative to plastic trolleys. The trolley shown here was manufactured 20 years ago and recently restored by our team – now that's longevity!
Other common products we manufacture:
Bar Stools
Shelving
Shop Fittings
Laundry Racks
Custom Brackets
Machine Guarding
Oven and Refrigeration Racks
Display Racks
Food Display Equipment
Supermarket Stands
Merchandise Display
Hat Stands
Storage Racks
Plate Stands
Wire Baskets
Cages
Trolleys