Wire Forms & Custom Wire Products
Designing and creating wire forms is a complex process. It requires a balance between the best design for the required application and the need for efficient production. We specialise in custom wire form manufacture and we're ready to hear about your wire form project.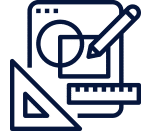 Custom designs
Any shape you want from light gauge products up to heavy construction grades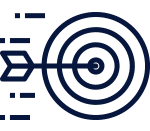 Accurate Technology
Computer controlled (CNC) accuracy for extremely fine tolerances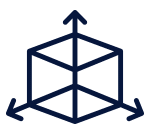 Finishing Options
Any quantity and with your choice of coating
What are Wire Forms?
Wire forms are any 3D shape that is made out of wire. Wire products are manufactured from wire spools and worked into a specified shape or configuration. The shape will depend on what the wire form is designed to do.
The construction material of wire forms is often dictated by the industry it is to be used in and final application of the part being manufactured. Typical materials range from various steels and steel alloys to aluminium, brass bronze, stainless steel or other metals.
Common Uses of Wire Forms
Wire forms have such an extensive range of application that it is probably not an exaggeration to say that most people would see, or at least use, one every day. They are found in the home, in vehicles and in nearly every industrial sector. While different wire forms may vary greatly in shape and size, there are a few common uses such as:
Spring Hinge
Generally manufactured from round or flat stock wire, most of us would use a spring hinge every day. They are part of the mechanism that ensures a door handle returns to the proper position once it has been turned.
Mousetraps
One thing that all these common household items have in common is that they are either wire forms or they contain a wire form. A mousetrap has a number of wire form parts including the spring and the trapping mechanism.
Safety Pins and Ballpoint Pens
Safety pins are usually entirely made of wire shaped into a particular form that enables it to be used to hold things together. Meanwhile, ballpoint pens contain a wire form spring as part of their mechanism.
Industrial Applications
Larger gauge wire can be fashioned into any number of applications for use in industry. These larger parts can be found in construction, fences, cages, hooks, clocks, fishing equipment, rivets, machinery, and medical applications – in fact, almost anywhere!
CNC Wire Bending Services
CNC stands for Computerised Numerical Control. We offering CNC wire forming and CNC wire bending services. That means your wire form projects can be produced using pre-programmed software and code controls for a highly accurate result.
There are many wire bending companies in Auckland and throughout New Zealand, however, many do not have the tools and expertise to produce the accuracy of our CNC wire forming equipment. We use the best and more accurate wire forming machinery to achieve results that are consistent and precise at all times.
Custom Wire Forming
At National Springs we can custom fabricate almost any wire form using our CNC wire bending equipment. And it's not just the shape that is customised. We can supply your wire form project in a range of materials, including pre-galvanised and stainless steel.
We specialise in custom wire forming and metal forming services. Runs can be in thousands or, for bespoke projects, we can make a very small quantity. The important thing is that whatever the quantity the result is precision-manufactured wire forming.
At National Springs, you can even come and work with our machine technicians to design and develop your wire form in real time on the CNC machine. Making changes and testing on a prototype gives the confidence that the item you are wanting works and if not it can be changed instantly.
Find out more
We have huge previous experience designing and producing everything from construction reinforcing to wire eggcups. Talk to us about suspended ceiling panel clips and holders, bungy cord end hooks, sinker wires, 'R-clips' and anything else you can imagine!
"Our wire form products are being used in innovations across many different industries. So an important part of the service we offer is consultative. Customers will sometimes talk to me directly, for advice on fitting and using a new product."
Nick Arnold