The Solution Finders
National Springs and Wire Products NZ Ltd are the industry's leading spring and wire form specialists. Our skilled technicians and designers are regularly called on to solve customer challenges by refining existing designs, faithfully replicating existing products or creating custom solutions for unique applications.
In construction, interior fitout, homewares, factories and production facilities, leisure, garden products and much more we've demonstrated a partnering, innovative and knowledgeable capacity to get the job done.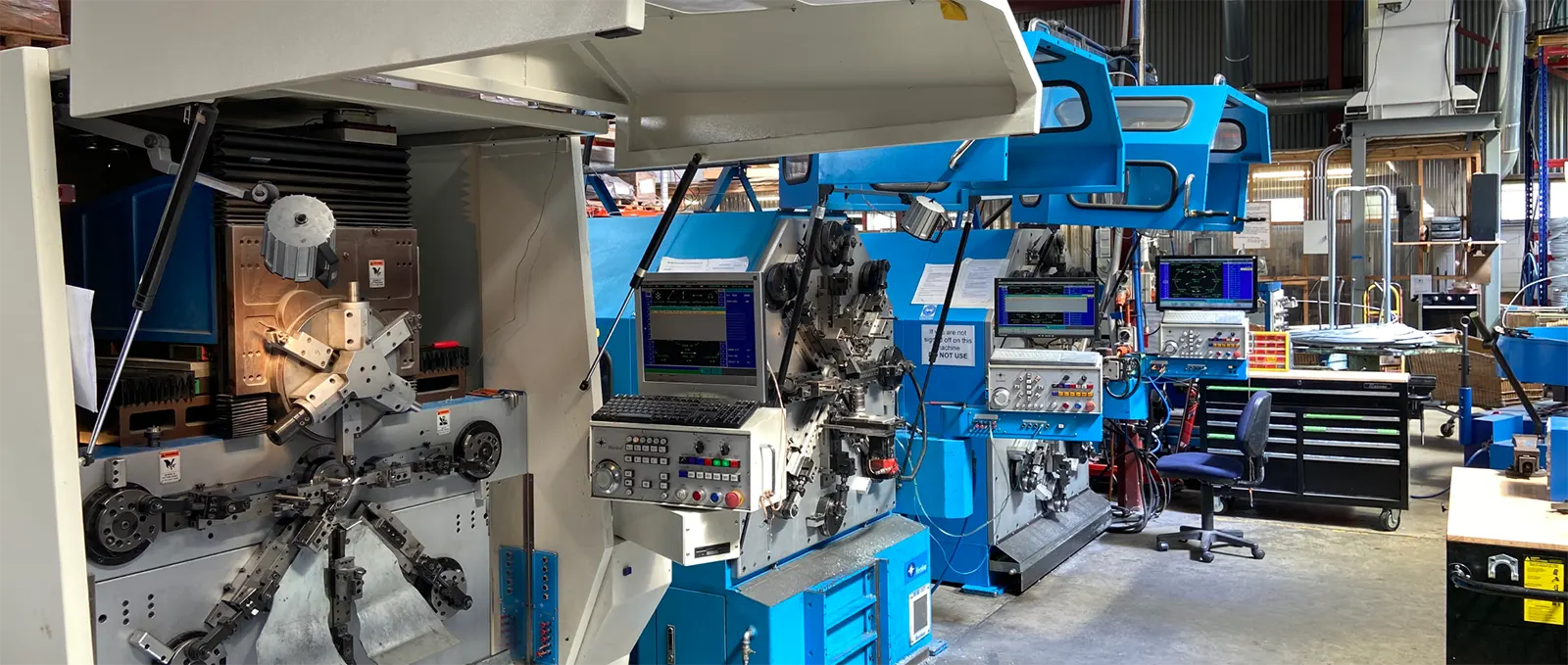 Our Motivated And Highly Skilled Team
Our Factory Manager, Nick Arnold, demonstrates the importance we place on varied industry experience, to underpin our broad offering to clients. Nick's previous roles as a fitter, tool maker and welder have provided him with an understanding of the requirements of diverse industries. This, alongside his twelve years' experience in spring making, helps to ensure that we're delivering applicable, and responsive solutions that really meet our customers' requirements.
Through our team of fourteen highly skilled design and manufacturing personnel we are able to draw on huge industry knowhow, bringing experience and a craftsman's attention to detail to class-leading technologies, in order to deliver outstanding results.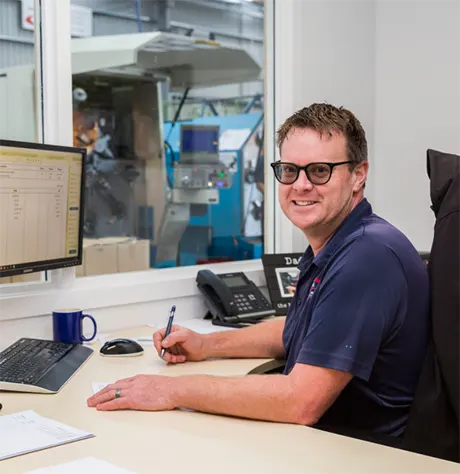 "The company is recognised for delivering a superb product but more than that, we are well-regarded for being able to respond quickly with no drop in quality for customers who have production processes and operations that require a quick turnaround."
Mike Baird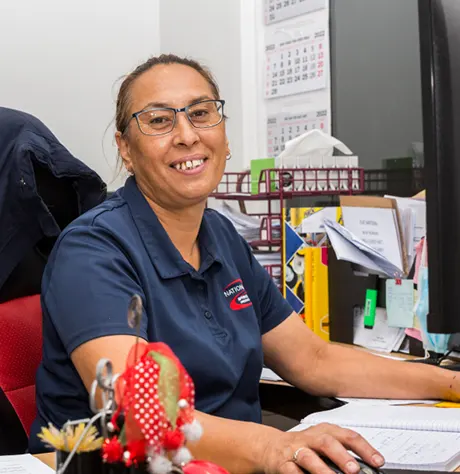 "The team here at National Springs make my role easy. Every team member is skilled and focused on turning out the very best products for our customers. When a customer is happy, they let me know and it makes my day."
Evelyn Orgovan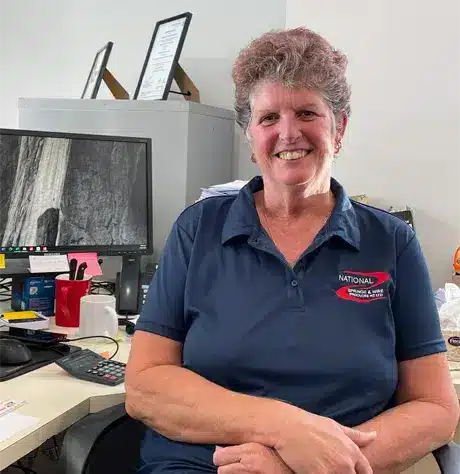 "I may be keeping the accounts, but I still care about the products we sell and it's great to know the team are not only committed to excellence in manufacturing, but they also have the experience and expertise to deliver."
Denise Gregory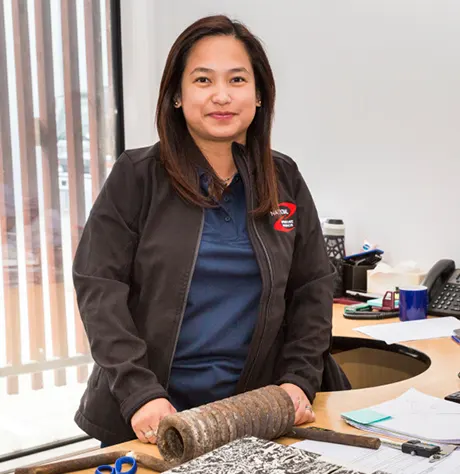 "It's never enough to just manufacture products for customers – we work hard to find solutions to the needs of our clients and deliver great products. That means the team culture here is to constantly expand our knowledge and skillset. Our focus on providing customers with a positive experience is how we are different to other companies."
Ethel Tabobo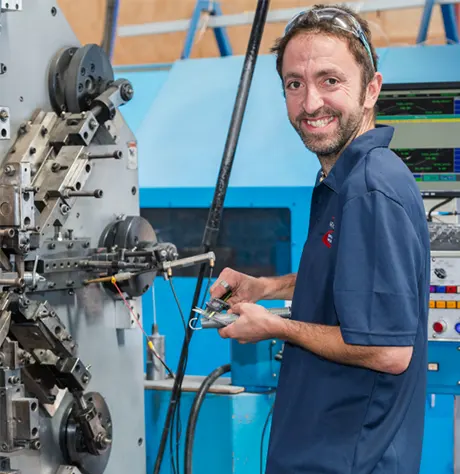 "Being able to produce a great spring every time means every team member needs to know how to use the wide range of high-tech equipment and technologies we have here. Having the right tools for a specific project plus years of experience working on a huge variety of jobs adds up to quality and efficiency."
Nick Arnold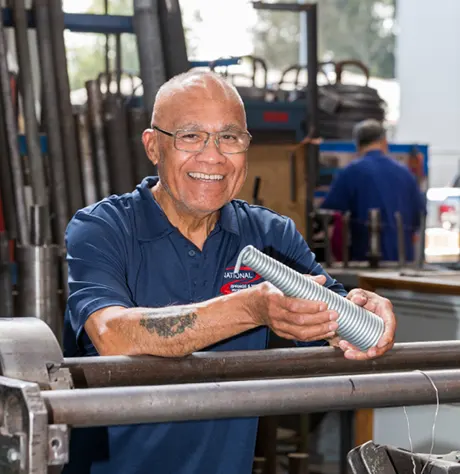 "I like what I'm doing. It's more than making different springs. It's about finding the solution to a customer's need and creating an excellent product that will last for years. Every day brings different challenges that we work on as a team with the customer in mind."
Wally Ropati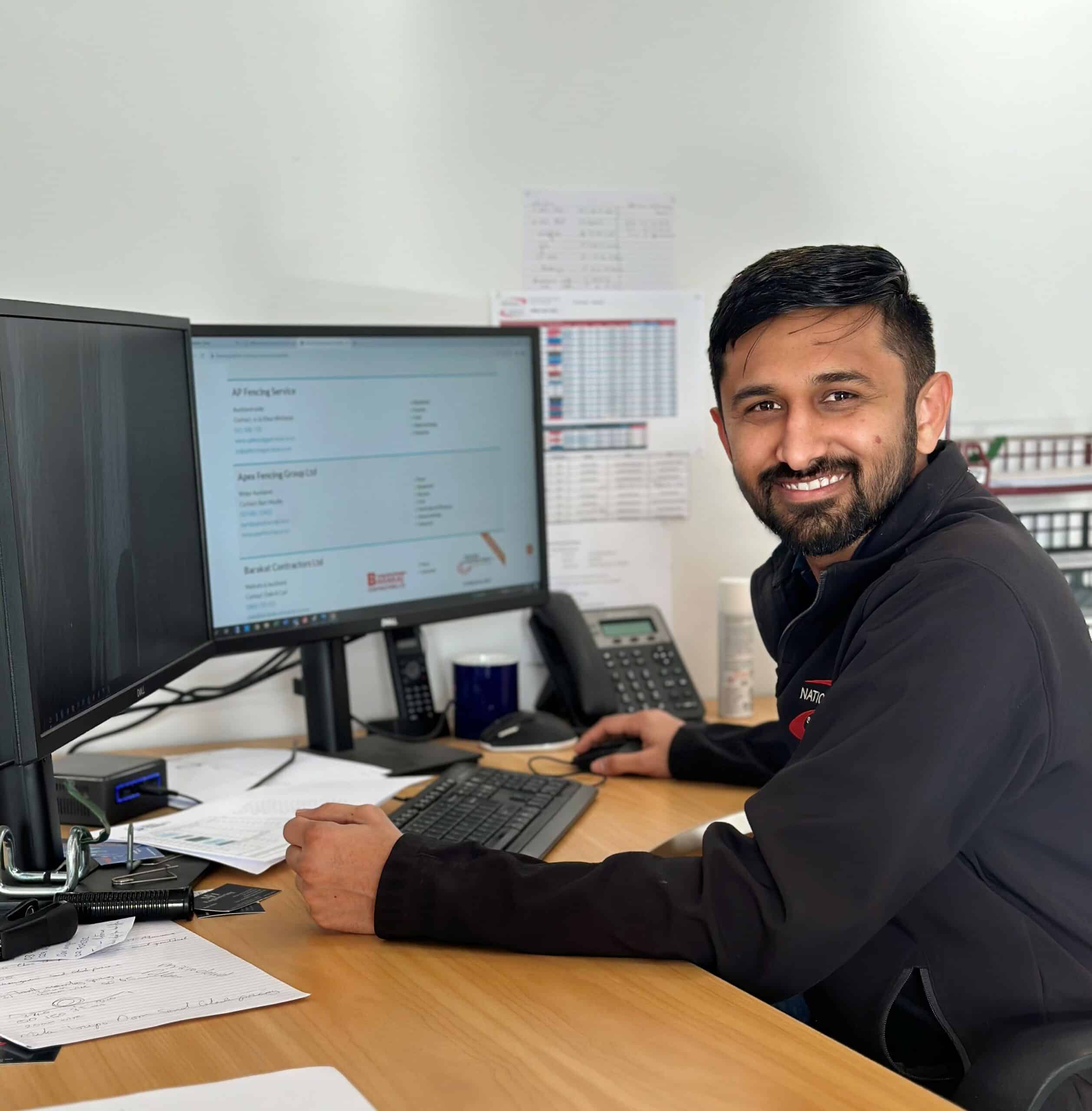 "Coming from being a spring maker and my background in wire drawing and galvanising. It's from this previous experience, and as a metallurgical technician, that I draw on every day. This knowledge gives me an understanding of the properties of the metals we are working with and the way they can be used to meet a customer's expectations."
Vishal Bhatt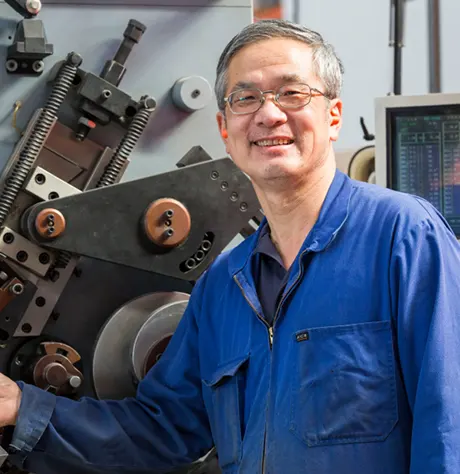 "The secret to a great finished product is pairing the right material with the right production tools – there is no one-size-fits-all solution. Consistency is important. A recent customer's order required high-quantity production with very tight tolerances. I needed to use every ounce of my spring making experience, but we did it and the customer was very happy."
Jason Yao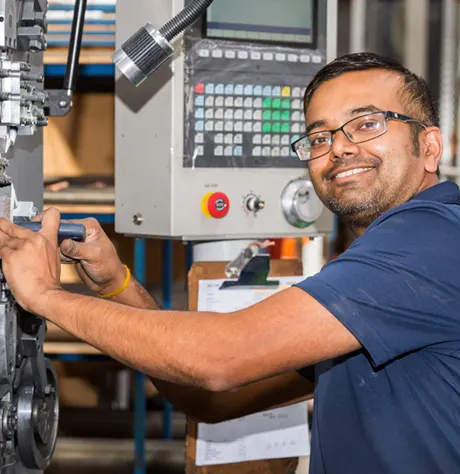 "I like my job as a spring maker and enjoy being part of the team at National Springs. My priority is to complete every job to the customer's satisfaction. My second priority is to complete every job on time. That's the challenge I set for myself every day."
Jagadeesh Rajashekar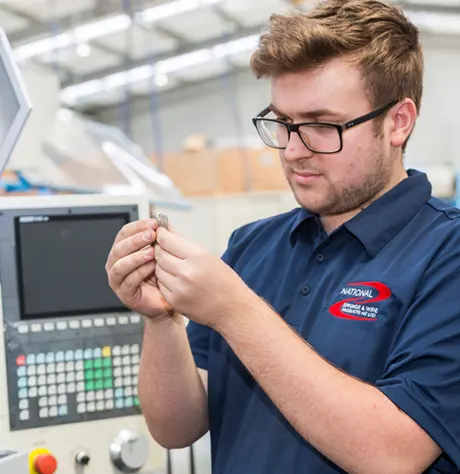 "Since joining the team here, I have really enjoyed the different challenges and puzzles that every job brings. Each new order demands that we find innovative ways to complete it – that's so refreshing compared to previous work I have had. The work environment is also great, everyone gets along and works together to get the job done."
Mathew Cooper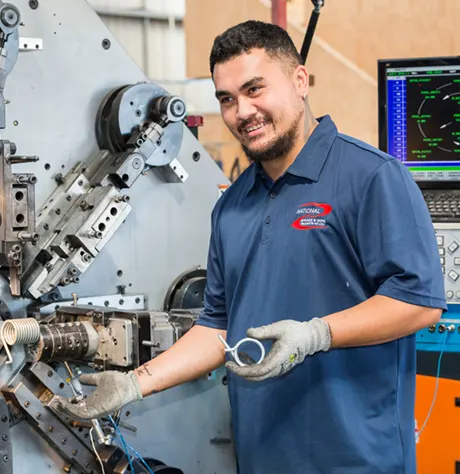 "It's awesome to be making all sorts of different springs and wire forms for customers from all sorts of industries. Each new job has its own challenges and, whether I'm involved in making springs, grinding, trap calibration, packing, or some other job, every day is different."
Jovahn Ihaia-Roberts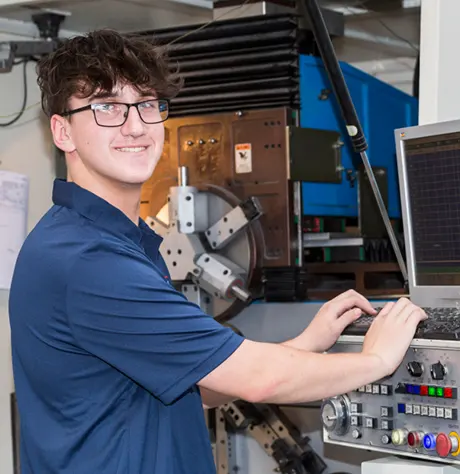 "There's no time to get bored here! I like working with new customer designs and finding ways to bring those designs to reality. The products we create need to be accurate in order to suit the customer's needs. When the customer is happy, I'm happy."
Noah Hudson-Brandon
"It's not the amount, but the impact our traps have in New Zealand's Environment that makes my job so meaningful. It's all about getting traps on the ground."
Nico
Internationally benchmarked Design
Our product designers utilise Advanced Spring Design (ASD), which is a state-of-the-art drafting program developed in the USA by industry leaders Universal Technical Systems Inc. for the Spring Manufacturers Institute.
ASD allows accurate drafting and specification analysis of a wide range of products, including compression springs, extension springs, spiral forms, torsion springs, garter springs, snap rings, washers, beams, and torsion bars.
The critical criteria for a product are entered into the intelligent system, and the optimal design automatically configured, together with all specification details. This information is then passed through to one of our CNC machines for an absolutely accurate reproduction of the design.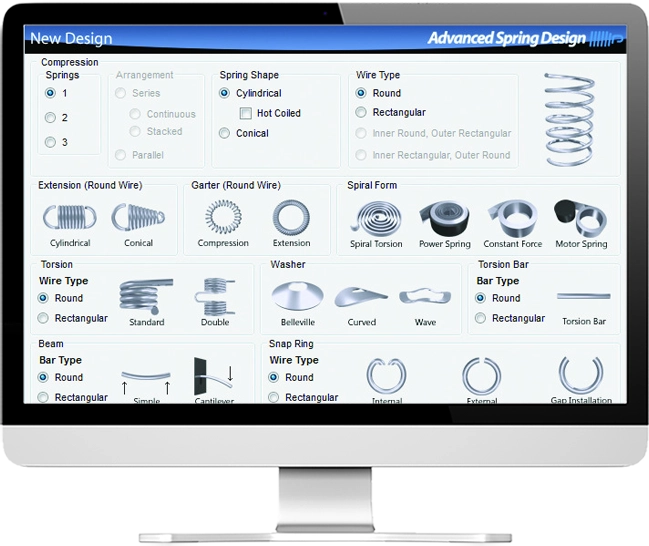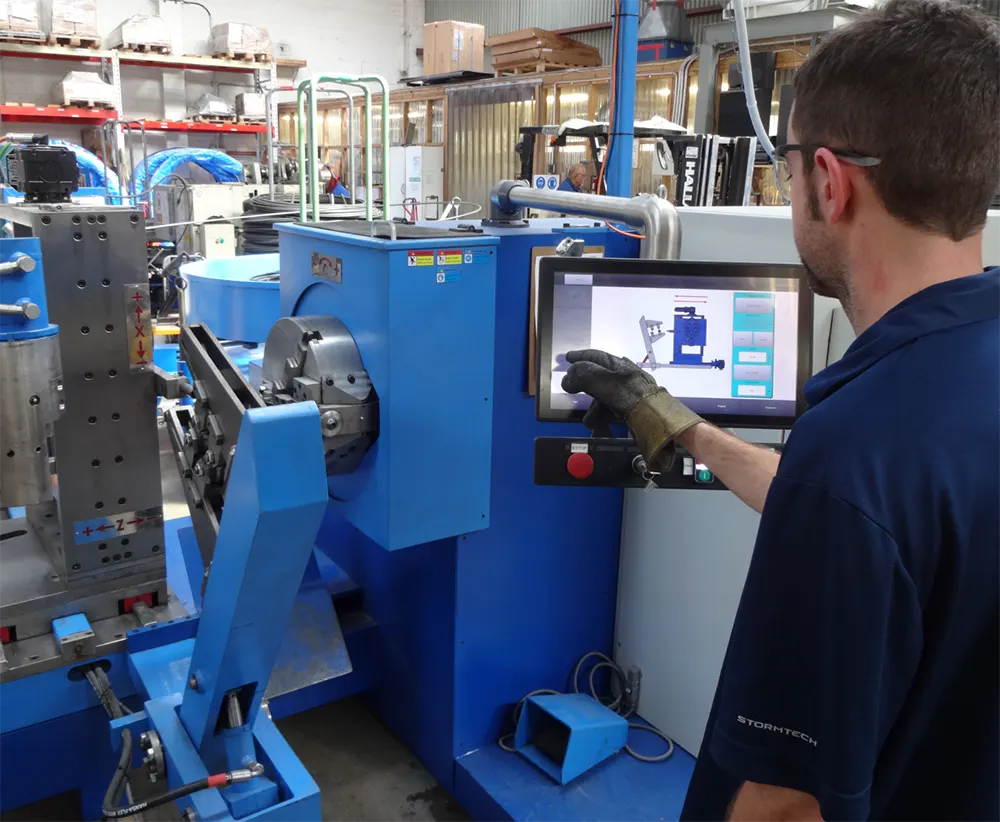 Leading-Edge Technology
National Springs and Wire Products NZ Ltd is committed to maintaining the highest levels of capability, and continually invests in our people and our technology to ensure we have the capacity and the capability to meet any challenge.
Cost-Effective Solutions
Design and development is a specialty of ours, and we have a track record of working alongside our customers to develop cost-effective solutions for new products or to improve their existing products. We have also invested in state-of-the-art equipment to ensure the cost-effective and efficient production of large and small production runs.
Manufacturing Capabilities
We can manufacture springs and wire forms in quantities ranging from single units through to 100,000+. Made from Hard Bright, Pre-galvanized and Stainless Steel spring wire and more. Our wire diameter capabilities range from 0.2mm to 14.0mm and above.
Our extensive machinery portfolio reflects the dual capabilities of a company that's equally adept at handling one-off designs and large production runs.
State-of-the-art CNC equipment delivers high quality, accurate and consistent product flow – Fast
Herdon HCM-20T (0.20 – 2.00 mm Wire Range)
Herdon HCM-35T (0.80 – 4.00 mm Wire Range)
Herdon HCM-50T (2.0 – 6.00 mm Wire Range)

NEW!

KCMCO Dongguan Kaichuang Precision Machinery KCT-808 – 8 Axis (0.15 – 1.00mm Wire Range)

NEW!

KCMCO Dongguan Kaichuang Precision Machinery KCT-826 – 8 Axis (1.00 – 3.00mm Wire Range)
Fortuna Federn WIM-14 Spring Auto Lathe (6.0 – 14.0mm Wire Range)
Fortuna Federn MPK-16 Hydraulic Looper
Wafios SM15 (0.20 – 1.25 mm Wire Range)
Wafios FUL (1.00 – 4.0 mm Wire Range)
Schenker FSA 20S (0.80 – 2.24 mm Wire Range)
JYP C560 (1.40 – 6.30 mm Wire Range)
Bobbio BS1100 (3.50 – 10.0 mm Wire Range)
Auto Grinder SLM250
NEW! Huei Shang Industrial HB 1700 Tempering Furnace (500°C +/-6°C)
Our Values
We Take Ownership
Everyone, from the craftsmen detailed to work on your project to the administration and management team that ensures a smooth process, is committed to delivering a superb result. Through every stage, from brief, to design and manufacture, and ultimately dispatch, there's a member of the NSAW team focussed on your project.
We Share The Wisdom
As the industry's leader we understand that customers come to us seeking world-class advice and support. That's why we're a proactive team of professionals that will share your challenge and bring world-class thinking to the solution. Through this partnering philosophy we ensure that every customer benefits from an unrivalled resource of knowledge and experience.
We Empower Our Customers
National Springs and Wire Products NZ Ltd is committed to helping our customers achieve more through the quality of our products and the ingenuity of our people. By creating replacement parts that function better than the original, meeting crazy deadlines, and delivering beyond expectation we ensure you'll always be operating at the top of your game.